Lake Garda is my hometown: I'm constantly in contact with trustworthy local vendors, I know the venues, the best restaurants, where admire a stunning sunset, where drink a very good wine and I can lead you to discover the hidden treasures scattered in this unique, cozy and unexpected territory.
All lake Garda's beauty can be the scenery of the most beautiful day of your life. I can help you to organize your ceremony and your reception, creating something that will really tell the story of two of you.
Discover Italy from a new point of view
Italy is famous for it's history, culture, food and landscapes. You can find all of this in lake Garda, adding a little bit of fun, a dose of shiny sun, uncountable natural beauties, incredible views and the comfort to choose plenty of easy way to reach the wedding of your dream.
You can take a flight, land in Milan, Venice or Bologna's airports and arrive on lake Garda's shores in less then two hours. In fact, the main communication channels (freeways, railway lines) cross lake Garda's district from all the cardinal points, making easy organize your journey and your accommodation.
Once here, be prepared to live a fantastic experience waiting for your wedding day. Visit small villages and picturesque hamlets, get lost in their lanes, listen stories, learn the history of the place you are walking in. Stay for a moment looking the horizon, note the hills and the mountains that frame the lake and you will feel like jump on a boat and take a ride on the water (the best way to see how beautiful lake Garda is!).
If you are a sporty kind, lake Garda is like an open air gym! Windsurf, rowing, swimming, water ski, parapente, cycling, running, equitation, golf, sailing boat, climbing...what else? You can practice a wide set of activities thanks to the high quality infrastructures available in all the area.
Do you want to chill out? Wellness center and famous health spa are waiting for you, always giving you the chance to enjoy spectaculars views.
Cities of art like Verona (Romeo and Juliet's town, don't miss it) and Venice are very close to lake Garda, they can be a very good solution for a short escape or to begin your honeymoon. Otherwise, you can always reach Milan in one hour and have a crazy shopping day in the fashion's capital city. Beaches, amusement parks and discotheques for families and younger people, make lake Garda the perfect choice for a destination wedding, for you and for all your guests.
AROUND LAKE GARDA
Lake Iseo – A small surprise in northern Italy
Not far from Milan, lake Iseo can represent a peaceful alternative to lake Garda. Surrounded by green mountains and embellished from several medieval towns, lake Iseo can be the perfect choice for a wedding full of charm.
Lake Iseo lies near the cities of Brescia e Bergamo, easy to reach from both Milan and Bergamo airports. In addition to the accommodations you can find on the lake Iseo's shores (shops, bars, relays, campsites, hotels), you should know that Franciacorta, the worldwide famous wine region, is set few minutes away from the lake. In the middle of lake Iseo, you can admire, and visit, an incredible island named Montisola, a suspended space where see one of the most incredible sunset of your life.
Verona – The city of love, your love story
There must be a reason if even William Shakespeare chose Verona to set the most famous love story ever. Now the medieval lanes, the hidden squares, the secret corners, the historic palaces of that town, for not to mention the Juliet's house, can be the scenography of your special day...and they lived happily ever after...
Venice – Nothing in the world can be compared to this town. Like the two of you
Is Venice in need to further definitions? Venice is a unique city where live a unique experience, on your wedding day or to start your sugary honeymoon. Reach Venice from lake Garda required less then two hours, don't miss the chance to explore this amazing place!
LAKE GARDA IN A NUTSHELL
Bardolino – Bardolino is a center full of life, shops, bars, cafes, restaurant where taste local wine and good food. The town hall is located in front of the lake: after the ceremony take a walk on the long promenade and enjoy the view.
Desenzano – The lake Garda's pearl, Desenzano is considered the capital of the Garda district. It's center is one of the more popular and visited. Desenzano has a beautiful little harbor and a dock overlooked from a old lighthouse. Your civil ceremony can be held in the town hall, few minutes away from the front lake promenade; inside Villa Brunatti's Sala delle Muse or in the tower of the medieval castle.
Garda – In the center of this little, lovely, town, Villa Carlotta (the town hall) is the place where held your civil weddings. The town is elegant, sunny, airy. Punta San Vigilio, the little peninsula on the Garda's board, is one of the best place where have a wedding reportage.
Gardone – How much elegance you can find in Gardone! The civil ceremony can be held inside Villa Primavera, in a room with a spectacular painted wooden celing, really a rare beauty. You can host your reception inside the incredible mansions, hotel or relays available in this zone.
Lake Iseo – A little lake, for a great wedding! Lake Iseo is an intimate and cozy place, near the cities of Brescia and Bergamo (Bergamo's airport is very close), but framed by nature. Peaceful and charming, is the perfect choice for those who are looking for a romantic and unusual location. The wine lovers can also have great time in the near Franciacorta, where famous sparkling wine are produced.
Lazise – The small town hall's room in this village can be perfect to held a cozy civil ceremony. The harbor and the promenade are very picturesque, you can easily find a solution for your reception in one of the elegant restaurant in the centre or in a stunning venue in front the lake.
Limone – As the name suggests, this zone is full of lemon groves! A little, picturesque center with small ports and little lanes, holds the ancient charm of this particular village. Civil ceremonies are held in the town hall; restaurants and hotels facing the lake can be the perfect solution for you wedding reception.
Lonato – Lonato hosts one of the most beautiful place where held a civil ceremony: the Rocca Scaligera. This medieval castle is something unique, where have an incredible wedding from start to finish. In fact, here you can also plan your reception, for a wedding party beneath a starry sky.
Malcesine Captain's palace – This historic palace is the Malcesine's town hall. You might decide to set here your civil ceremony, taking advantage from the lake view you can admire from the upstair hall. After the vows exchange, the little port of Malcesine can be perfect for your first photographs like husband and wife.
Malcesine castle – Built in 1300 a.C, this medieval castle rises on a hill, overlooking the lake. The view is breath-taking and you can choose two different rooms or a panoramic terrace to celebrate your civil ceremony.
Salò – Three are the rooms where celebrate your civil wedding: Sala Consiliera (more than 60 people); the little room (12 people); the Mayor Office (few people). The town all is the Palazzo della Magnifica Patria, located in the town center, just in front the lake. The great staircase that overlook the hall, will give an extra princely touch to your wedding day.
Sirmione – This village is one of the best known and more visited from the tourists. The reason is the beauty of it's historic centre full of live and cafes, the majestic castle and the Grotte di Catullo, a famous ancient Romans villa. You can plan you civil ceremony in the centre, inside Palazzo Callas, and then escape on a boat to dock in one of the near restaurant provided with jetty.
Torri del Benaco – This small village on the east shore of the lake, offers you the opportunity to held your civil ceremony in a medieval castle, in a lemon grove or in the St John's church (a real, old, church, but now available only for civil weddings).
Verona – Verona is located in a invidiable position, 20 minutes from Garda's shores and 15 from Valpolicella's vineyards. The life in the city center flows between historical testimonies and the modernity of the popular shops, cafes and restaurants. Civil ceremonies can be planned in the town hall (just next to the famous Arena); in an intimate old chapel inside the Palazzo della Ragione (backward piazza Erbe); Juliet's house (yes, balcony included).
I'D LOVE TO HEAR FROM YOU, FEEL FREE TO ASK
Non perderti gli aggiornamenti!
Iscriviti subito alla newsletter!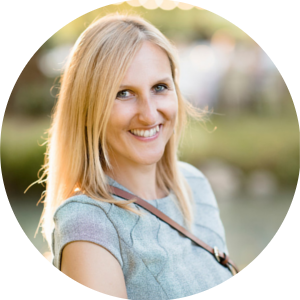 Sono Valeria Ferrari, wedding planner, e sono qui per organizzare il vostro grande giorno. Leggi di più...
I MIEI POST PIÙ LETTI
Vai alla raccolta
IN REGALO PER VOI
Il mio eBook gratuito
Mi sposo, e adesso?
IL MIO CORSO
Wedpreneur Academy
per i professionisti
del mondo wedding
TROVA NEL BLOG